Recently Apple revealed the latest wonder at the WWDC on 7th June and after that when the pre-orders opened, apple broke all records by receiving 600k orders on the very first day.
One week later, when the great device iPhone actually hit the markets on 24th June'10, it sold 1-1.5 million iPhone 4's the very first day.
Reaching this level in history of breaking records, Apple iPhone has come a long way in the last 4 years since the first iPhone was announced in January 2007 and later launched in June 2007. Below is the interesting journey that Apple iPhone has covered so far. So, let's go down the memory lane and figure out what all has happened in the gadget world in the last 3+ years.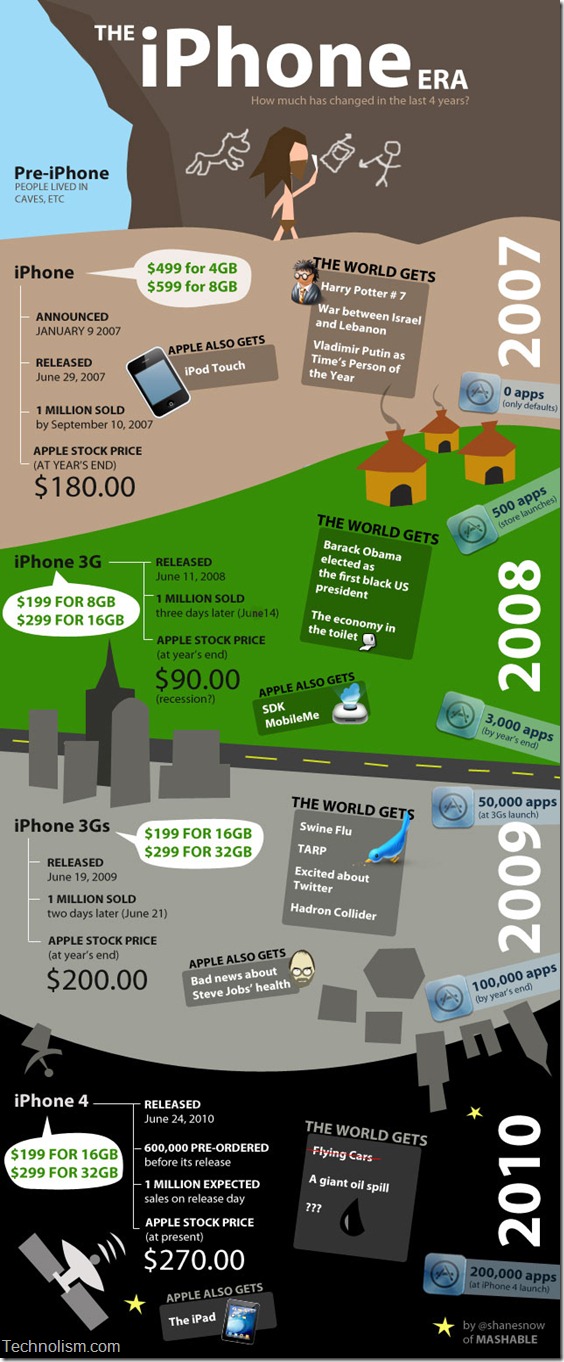 via Mashable