We are reporting this a bit late but still, this is one of the biggest news for everyone in the Blogosphere and this has been the announcement every blogger was waiting for. After much anticipation and suspense, Matt finally released the long awaited version 3.0 of the most popular blogging platform, WordPress.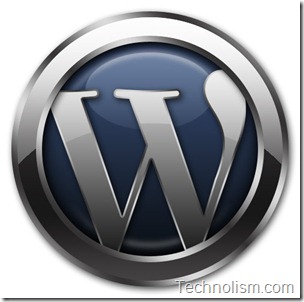 For those who, by any chance, do not know what WordPress is, the WordPress platform is an simple-to-use but wonderful blogging platform, full of features that has the capability of powering anything from micro-blogs and personal blogs to multi-blog corporate blogging environments.
The latest version, WordPress 3.0, that was released on 16th June, 2010, has been called "Thelonious". This is the thirteenth major release of WordPress.
WordPress 3.0 boasts of a bunch of large and small changes, the biggest according to me being the merge of WordPress Single sites with WordPress MU (Multi User). Apart from this, wordpress is loaded with features like new default theme called "Twenty Ten", custom backgrounds, chose admin username, headers, shortlinks, menus, post types, and taxonomies.
Here is an excerpt from the WordPress official announcement page:
"Developers and network admins will appreciate the long-awaited merge of MU and WordPress, creating the new multi-site functionality which makes it possible to run one blog or ten million from the same installation. As a user, you will love the new lighter interface, the contextual help on every screen, the 1,217 bug fixes and feature enhancements, bulk updates so you can upgrade 15 plugins at once with a single click"
See the video providing details about the release and also why this release has been called "Thelonious"
You can upgrade to WordPress v3.0 manually by downloading the setup file from wordpress.org or within your dashboard. We will soon make the move to the latest version and come up with a post on how to upgrade to WordPress 3.0.
The earlier version 2.9 was downloaded 10.3 million times. We will have to wait what wonders is this release going to make.
Have you made the move to WP 3.0? Do share your experience with this latest marvel from WordPress in the comment section below.