After around 3 years of hard work put in by its developers, Drupal 7 is official available to download now.  Some time back, we discussed some of the main features of Drupal in our article "All you wanted to know about Drupal".
Drupal 7.0, one of the leading CMS systems, features a revamped admin interface, more flexibility options for content and more optimized code.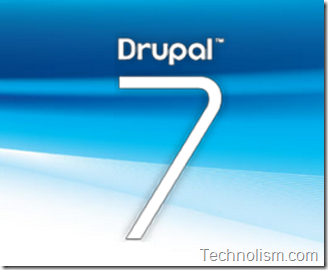 According to the Drupal founder and project leader Dries Buytaert, approximately 1,000 people have contributed to Drupal 7. The Drupal community at large will be holding worldwide "release parties" in 88 countries tomorrow, January 7, 2011.
Drupal is one of the leading Content Management Systems, just like wordpress. It is used as a back-end system for at least 1% of all websites worldwide, ranging from personal blogs to larger corporate and political sites including whitehouse.gov and data.gov.uk.
Below is a Drupal 7.0 video which shows the hard work that has gone into its making which is clear from the awesome features the latest version has to offer.
Download Link for Drupal 7.0
Here you can find some sites which are running on Drupal CMS.
Are you using Drupal on your website? Do share your thoughts on the new features that come with Drupal 7.0.