There have been so many iPhone 5 rumours being going around and it has been some time that I posted about any, but this is an interesting one. Apple would not be very happy with Case Mate, one of the leading manufacturers for Mobile Phone accessories, cases and screen guards, with its unintended leaks from of some telltale iPhone 5 / 4S cases.
As you can see in the picture below, which got posted on Case Mate's page for iPhone 4S / 5 Cases, the iPhone shown within the cases has got an aluminium back instead of the glass back as in iPhone 4. You can also see in the picture that this iPhone is wider, thinner than the iPhone 4 (is this the iPhone 5?).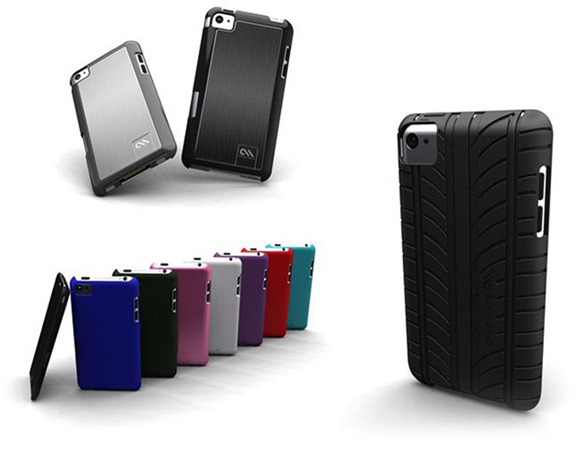 Below is what Case Mate has to say about the leaked iPhone cases on their page. The image (shown above) was removed from the page some time after they were leaked.
The wait is almost over as the next generation iPhone 5 / iPhone 4S will be released in the coming weeks. The new iPhone promises more technology than ever, all in the palm of your hand. The guessing game continues whether Apple will unveil the iPhone 5 or the iPhone 4S. Case-Mate will be ready with a collection of iPhone 5 cases / iPhone 4S cases to protect your new iPhone in your own personal style.
There is not much that I would like to comment on this as there have already been so many speculations and predictions about the launch of new iPhone – nobody knows whether it would be called as iPhone 4S or iPhone 5. But, this one seemed interesting to me as the leak has come from a reputable brand and even matches most of the rumours we have heard so far regarding iPhone 5.
Some rumour mills have even predicted that there are going to be both 4S and 5 being launched on October 7 this year. And, I really wish that it turns out to be true 🙂
I would simply add this information as well to the pile of rumours we have been updating you about and would continue to inform you when the real product is revealed to the public, maybe on 07 October ;).
via Source