With over 500 million users, facebook is a huge social networking behemoth. It has become a part of everyone's life today. Some days back, when facebook was down for some time, the news created waves all over the webosphere and the Facebook addicts were going crazy and dying to post the next Status update 😛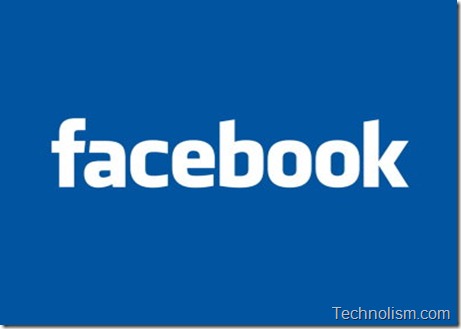 On Facebook, we're now spending copious amounts of time watching video there as well. Recently, we heard that facebook is the second most popular online video content property, just after Google Sites, according to the ComScore Video Metrix backed by Yahoo Sites.
Many a times, I also saw my friends posting some videos which were actually facebook parodies made by people who either do not like facebook with any one posting crap on your wall, or the ones who like it so much that they got time to explore it more and come up with an interesting funny video about facebook 😀
So, we have come up with an interesting post listing the top 11 most hilarious, funny facebook parodies which is going to give you a great laugh. Do not miss even a single one of them. Every video is better than the previous one as you go down 🙂
Number 11: The Facebook Anthem
As you know, there are hell lot of applications on Facebook, and whenever your friend uses one, you get an update on your facebook wall. Do I even care if someone found a sheep in his farm?
Understanding the frustration caused out of such updates on your wall, we have the below song which they call the Facebook Anthem: I'm getting bored of facebook! Funny anti-Application song.
The lyrics go something like:
I am getting bored of facebook, so don't invite me,

throw a sheep or bite me…

I hate applications, there are far too many,

and I don't use any…
Number 10: The Farmille Commercial; Facebook Parody
This one is another Facebook Parody around Farmville Commercial.
Number 9: Facebook Maniacs
This video shows you what would happen if Facebook was a real life phenomenon:
Number 8: The Twit Network: 'The Social Network' Parody
Inspired from the Facebook Movie trailer, The Social Network, this is a really well made parody; the Twitter Movie trailer, which puts the purpose of twitter in motion.
This one is titled "the twit network" – a story of a website and two guys. It is really hitting hard on the Social Network Trailer, highlighting a few facts added with exaggerated bits on Twitter cofounders; Jack Dorsey, Biz Stone and Ev Williams 😉
Listen to the background song, you are going to love it…!!!
I particularly liked the dialogue "If twitter was as useless and as boring as they say, then somebody would have tweeted it". I will not drag it too much and leave it to you guys to watch and enjoy it 🙂
Number 7: The height of FB Addiction
Check the height of Facebook addiction the couple has even on their wedding day. Even before the most important wedding kiss, check what they do 😉
Number 6: The "Facebook Official" Wedding
Another one from the wedding day, where the priest himself is techy enough to take out the smartphones and hand over one each to the Bride and Groom saying:
You may kiss the bride, once you have both updated your facebook profiles 😉
Number 5: "South Park" Facebook fun
Two more funny videos about facebook from the series "South Park" where Stan is just pissed off at not joining facebook 😉
His friends tease him for not having a FB profile, his father is not happy as he did not add his father as a friend. Even his girlfriend is shouting at him because of his relationship status as Single.
How many of you are suffering such a situation? 😛
Another one from the series where Stan is forced to Poke his Grandma… Lolzzz
Number 4: Have some Facebook Manners!
Do you have good Facebook manners? Timmy and Alice don't. Watch their bad behaviour to learn the do's and don'ts of Facebook breakups.
"Facebook Manners And You" is now an Official Webby Award Honoree for Best Writing and Comedy: Individual Short or Episode!
Number 3: What if Facebook phenomenon was there in real life?
This video is a Comedy from Idiots of Ants. What would it be like if Facebook was actually played out in real life?
Number 2: The Facebook update
All of the Facebook addicts (even me :P) want facebook to keep on adding some awesome features as we all get bored of the existing ones in some time and want something new to explore.
In the below video, check out what an extremely advanced version of Facebook can do to you!!
Number 1: 25 things I hate about Facebook
This video is the best of all and is my personal favourite. Julian Smith lists down the interesting "25 things I Hate About Facebook."
I like the #21 where he wants to put a piece of duct tape in the right side of Facebook where you get those Creepy Ads. Check out for yourself. 😛
Bonus Video:
This one is a favourite suggested by our reader, Akash.
It is called "Sit on my Facebook"
If these videos made you laugh or nod your head, post it on your wall! Share it with your friends now!
Join us on Facebook or Subscribe to our Email updates for more interesting stuff like this.
Also, if you find any other interesting video over the internet which is also as hilarious and as idiotic as these ones, do let us know in the comments section below and I will update it here 🙂